Buying Used vs. Buying New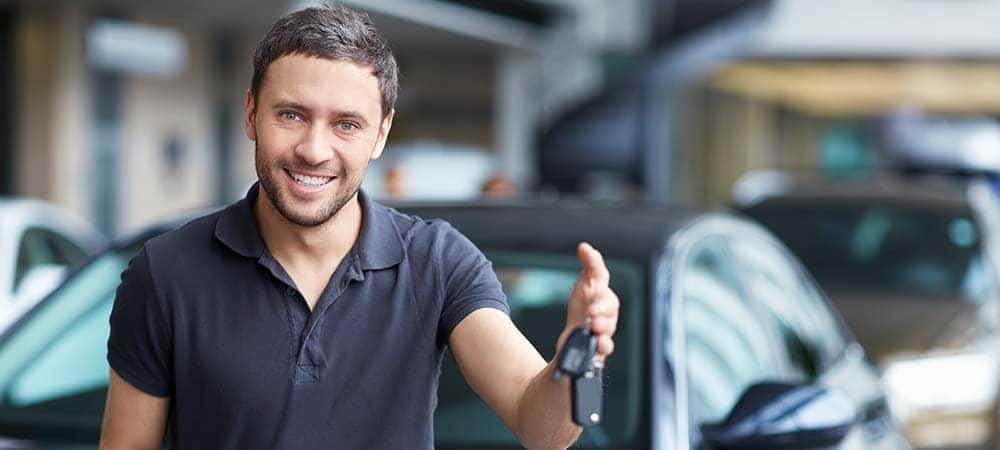 Buying used vs. buying new is a dilemma most car shoppers in Ypsilanti encounter after they've considered leasing vs. financing. If you've decided that purchasing a vehicle is right for you, you still need to make a plan that takes your wants, needs, and current budget into account. LaFontaine Kia provides some of the benefits of buying used and benefits of buying new to help make sure you pick the right vehicle financing for you.
Benefits Buying Used
There are many perks to buying used, and it's a good option to consider if you're not looking for higher monthly payments or an increase in your car insurance cost.  Some advantages include:
Affordability: Buying a brand-new car isn't always the most practical option for first-time buyers or those with poor credit. Financially speaking, purchasing a used vehicle provides lower monthly payments, insurance coverage, and down payments.
Depreciation: Purchasing a new car means having to take a loss in terms of depreciation. This indicates that the value of the car immediately drops once it is driven off the lot. Used cars are sold for lower prices from the start, and you don't have to worry about losing money because of depreciation.
More Options: Buying a used car is easier and more reliable than ever before. Shoppers can now browse the inventory of their closest Dexter-area dealership online and use the filter option to find the car that meets their specific requirements. The expansion of the certified pre-owned programs has also given drivers the opportunity to reap almost all the benefits of a new vehicle for the price of a used one.
Benefits Buying New
This is usually the most preferred option. Buying new means more peace of mind, fewer repairs, and more coverage. Here are some of the major highlights of purchasing a new vehicle:
Less Maintenance: New vehicles don't have the wear and tear many used vehicles have, so you don't have to worry about paying for repairs so soon. This is a major benefit that should be considered when analyzing the total cost of your vehicle purchase.
Manufacturer's Warranty: Most vehicles come with a manufacturer's warranty that covers repairs for up to 3 years. This gives new car owners more peace of mind knowing that if a repair is needed, the nearest dealership to Saline will handle it for little to no cost.
Customization: If you're particular about what features you want your vehicle to have, purchasing a new car is the way to go. You can choose from various trims and have the option to add or remove interior and exterior features like cabin style, exterior color, and performance enhancements.
Shop New and Used Vehicles at LaFontaine Kia
Your financial situation and personal preferences are the most important factors to consider when buying used or new in Ypsilanti. Browse our new and used car inventory at LaFontaine Kia to see the many options we have to offer and find out how Kia models win out against competitors like the Hyundai Sonata and Hyundai Santa Fe. You can also contact us for more information about gap insurance as well as financing and monthly payments that fit your budget.