What is the Kia Optima Maintenance Schedule?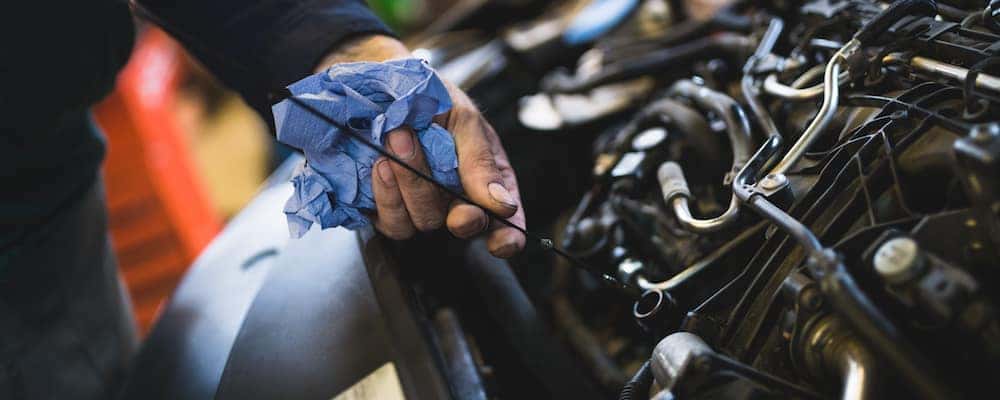 Keeping up with your Kia Optima maintenance schedule is vital for long-lasting performance and driving confidence. Receiving regular oil changes, tire rotations, and coolant flushes will make all the difference in your daily Ypsilanti drive, so stay on top of your appointments and work with your local experts at LaFontaine Kia.
Kia Maintenance Intervals
Your Kia will need a variety of maintenance services starting at the first 7,500 miles. Every time you bring your Kia into LaFontaine Kia, our certified technicians will perform a variety of visual inspections on components such as the brakes, belts and hoses, checking for fluid leaks and several other common issues.
You will always need to schedule service at the following intervals:
Every 7,500 Miles: Oil change and tire rotation
Every 15,000 Miles: Replace cabin air filter
Every 25,000 Miles: Flush and replace coolant
Every 30,000 Miles: Replace air filter
Every 105,000 Miles: Replace spark plugs
Additional Kia Maintenance
As with any car, there are other maintenance and repair issues that can come up over its lifetime. Depending on your driving style, Dexter climate conditions, and commuting frequency, additional issues may arise. At any time, your Optima may need to replace its:
Brake pads
Alternator
Brake rotor
Drive belt
Tires
Shock absorber
Engine components
When to Schedule Kia Service
Outside of the regular service intervals, it's important to bring in your Optima if you notice any differences in its performance. Anytime you hear strange noises, experience shaking or rattling, or feel a difference behind the wheel, it can mean something has gone wrong. Your Optima was designed with a smooth, easy drive, so anything outside of the ordinary should be examined by a mechanic as soon as possible. Leaving issues unchecked can lead to bigger, more expensive problems down the road.
Your Source for Service
If you're looking for Kia service near Ypsilanti, LaFontaine Kia is here to help. Our service department knows the ins and outs of your Optima, making any repair easy and efficient.
Contact us today to schedule an appointment, learn more about any other Kia maintenance schedule, or explore our current service specials. You can even take a closer look at the Kia Optima mpg ratings, or see the Kia Optima vs. Toyota Camry.
Kia Service Specials
LaFontaine Kia
444 James L. Hart Pkwy, Ypsilanti, MI
Service: 833-780-0541
Free Code Retrieval Service
LaFontaine Kia
444 James L. Hart Pkwy, Ypsilanti, MI
Service: 833-780-0541
Tire Price Match
More From LaFontaine Kia
Keeping up with your Kia Optima maintenance schedule is vital for long-lasting performance and driving confidence. Receiving regular oil changes, tire rotations, and coolant flushes will make all the difference in your daily Ypsilanti drive, so stay on top of your appointments and work with your local experts at LaFontaine Kia. Service Department Schedule Service Kia…

With a 7-inch touchscreen and Android Auto and Apple CarPlay® fully integrated, Ypsilanti drivers will love the connectivity and convenience found in the Kia Sorento interior. The 73 cubic feet of cargo space available within the Kia Sorento offers the flexibility Dexter drivers need to take on any adventure! Explore the Kia Sorento cargo space…

The 2020 Kia Optima colors are giving Ypsilanti drivers even more reasons to get excited about this one-of-a-kind sedan. Although it's just as practical and as efficient as ever, it's also stylish enough to turn heads wherever it goes. Take an in-depth look at the Kia Optima paint colors and interior trimmings below! Then, visit…