Leasing vs. Financing: What Makes Sense for You?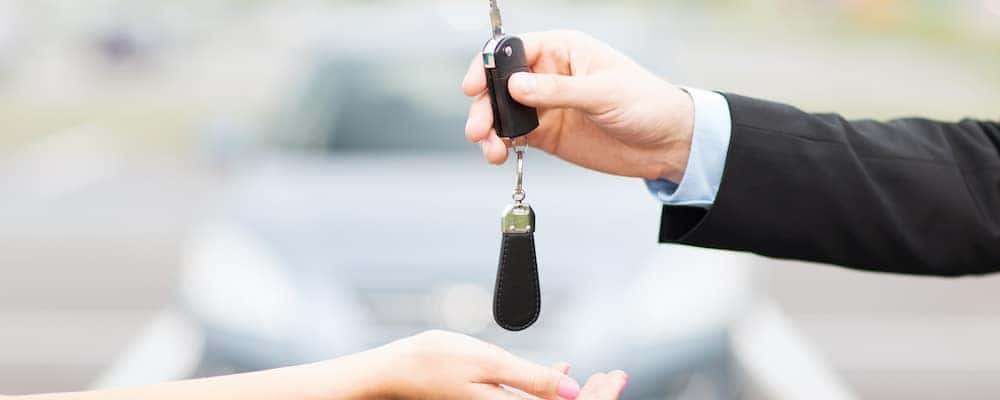 When you're preparing to upgrade your ride near Saline, one of the first questions you'll have to answer is: "Should I lease or finance my next car?" In all cases, the answer will depend primarily on your financial situation, your needs as a driver, and your long-term goals. To make the process a little easier, we've broken down the main practical considerations for drivers wondering whether leasing or financing is right for them. Find out what you're giving up, and what you're gaining, when you decide to go one way or the other!
When To Finance Your Vehicle
Whether you decide to lease or finance, you're going to end up making a payment each month. However, how much you end up paying will depend on a variety of factors. With financing, your total costs will vary based on:
Your credit score
The amount of the loan
The length of the loan
Your debt-to-income ratio
If you have a good credit score, and your debt-to-income ratio is not overbalanced, then you probably won't have any trouble securing a fair auto loan when you make your purchase. In these cases, choosing to finance your car may be the smarter option. Although many places offer auto loans for drivers with poor credit, leasing is usually the more accessible option for drivers who aren't in a great financial situation. Even so, and depending on your situation, you may be better off purchasing a used model or a model priced under 10K.
Benefits of Financing
There are a wide variety of benefits that come along with complete ownership. As is the case with real estate, the payments you make when you purchase a vehicle will help you build real wealth: you'll eventually pay off the loan, and you'll be able to trade in the vehicle for cash when you're done using it. This means that for most drivers, financing is often the smarter decision in the long run.
Of course, you shouldn't just consider your long-term financial goals when you're making a decision. If you plan on vacationing with your car, or have to make a long commute each day, financing may be a better option because there are no mileage limits involved. Drivers who own their vehicle will also have more freedom to consider upgrades, accessories, and parts of their own choosing, so they can build a customized car more easily. This is true whether you decide to buy new or buy used.
Benefits of Leasing
Just because leasing is the more accessible option doesn't mean that there aren't concrete benefits that come along with taking this path. Just for starters, drivers who lease often find it easier to access next-generation features more quickly. Drivers who purchase their vehicle may stay behind the wheel of the same car for years and years on end, while those who lease have the opportunity to trade up every time their lease contract expires.
The savings that come along with leasing are no less significant. With leasing, you'll only pay for the depreciation which the vehicle undergoes during the time that it's under contract. This translates directly to lower monthly payments and a smaller sales tax bill. What's more, since most leased vehicles will remain under warranty during the entire time that they're in your possession, you'll save plenty on necessary service and repairs.
Consider All Your Options at LaFontaine Kia
Now that you've familiarized yourself with the factors that drivers consider when deciding whether to lease or buy a car, we're sure that you'll be eager to make a decision. Your call should ultimately be based on your financial situation and your own personal needs, but you shouldn't decide one way or the other until you've had the chance to check out all of our Ypsilanti Kia lease deals, new vehicle specials, and pre-owned vehicle offers! You can even learn more about gap insurance coverage for your Kia. If you have any questions, contact LaFontaine Kia near Dexter to learn more about your options.
More from LaFontaine Kia
Keeping up with your Kia Optima maintenance schedule is vital for long-lasting performance and driving confidence. Receiving regular oil changes, tire rotations, and coolant flushes will make all the difference in your daily Ypsilanti drive, so stay on top of your appointments and work with your local experts at LaFontaine Kia. Service Department Schedule Service Kia…

With a 7-inch touchscreen and Android Auto and Apple CarPlay® fully integrated, Ypsilanti drivers will love the connectivity and convenience found in the Kia Sorento interior. The 73 cubic feet of cargo space available within the Kia Sorento offers the flexibility Dexter drivers need to take on any adventure! Explore the Kia Sorento cargo space…

The 2020 Kia Optima colors are giving Ypsilanti drivers even more reasons to get excited about this one-of-a-kind sedan. Although it's just as practical and as efficient as ever, it's also stylish enough to turn heads wherever it goes. Take an in-depth look at the Kia Optima paint colors and interior trimmings below! Then, visit…